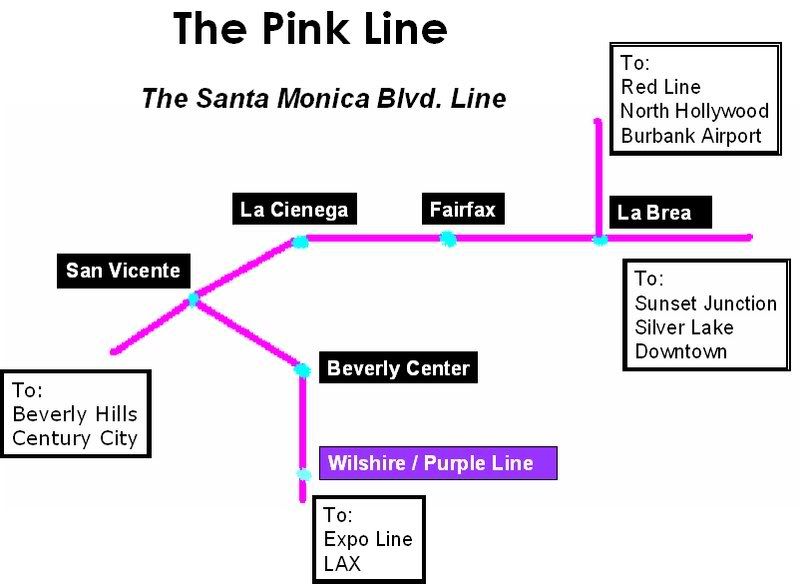 The Los Angeles MTA is currently gathering feedback for its Long Range Transportation Plan and its Westside Transit Corridor Extension Project.
If you want a Santa Monica Blvd. transit line in addition to the vital Purple Line extension down Wilshire (a.k.a. "the subway to the sea"), then let them know as soon as possible.

Send an e-mail to both these addresses:

metroplan@mta.net
WestsideExtension@mta.net

You'll be glad you did.

I've also started a Facebook group and a MySpace group for the Friends of the Pink Line.


groups.myspace.com/thepinkline
www.facebook.com/group.php?gid=11096618173
Come join us!