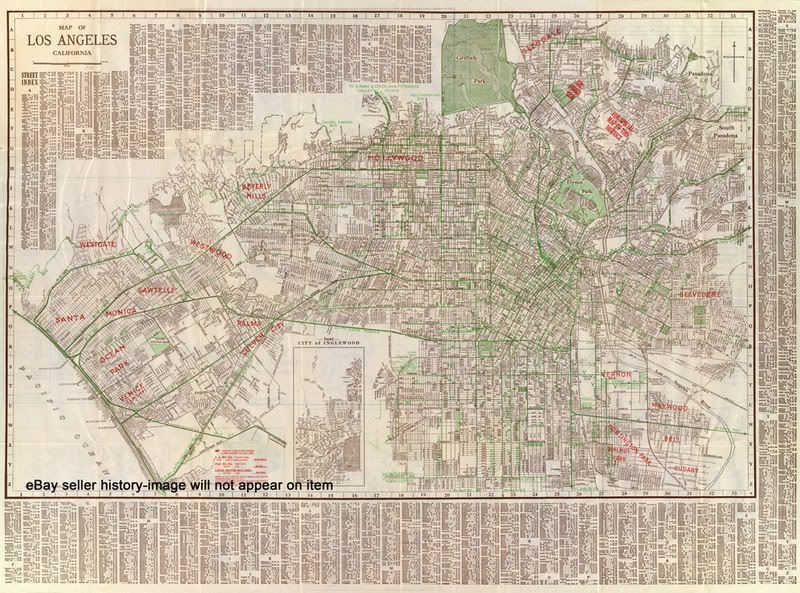 Here's a map from 1928 Los Angeles.
Dont' let ANYONE tell you that mass transit isn't for Los Angeles. Mass transit BUILT Los Angeles. Furthermore, with three million more people projected in Los Angeles County over the next three years, meaning major densification and re-centralization along transit corridors, it will be what we need again.
Look at the beautiful Santa Monica Blvd. rail line on this map and imagine hoping on the train from West Hollywood to Silverlake, or from Universal City to Century City. It's a beautiful thought, isn't it?